O CECSBE é premiado no ISAE
O ISAE (International Society for Applied Ethology) é o maior e mais importante congresso ao nível mundial na área de etologia aplicada e bem-estar animal. O nosso grupo de pesquisa (CECSBE, Centro de Estudos Comparativos em Saúde, Sustentabilidade e Bem-estar) tem participado há mais de 5 anos, levando sempre a inovação e qualidade que caracteriza nossas pesquisas. No presente ano, na versão 54 do congresso, três dos nossos trabalhos foram apresentados, dois dos doutorandos Leandro Sabei e Marisol Parada (premiado como terceiro melhor pôster do evento), e um trabalho de iniciação científica do estudante de Veterinária / FMVZ, Gabriel Lencioni. Abaixo podem ser apreciados os pôsters e vídeos enviados ao evento.
Compromised developmental outcomes in
the offspring of lame sows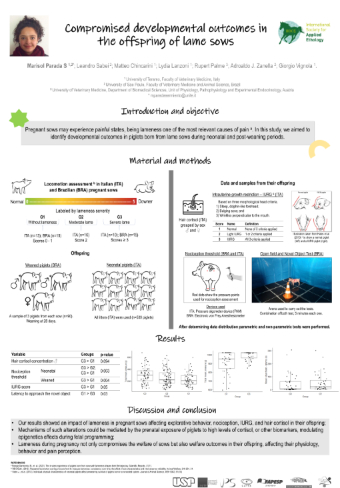 Life experiences of boars can shape survival, aggression, and nociception responses of their offspring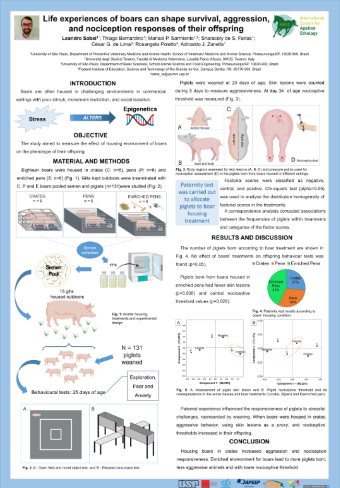 A deep learning-based method to assess pain in horses using facial expression recognition by video image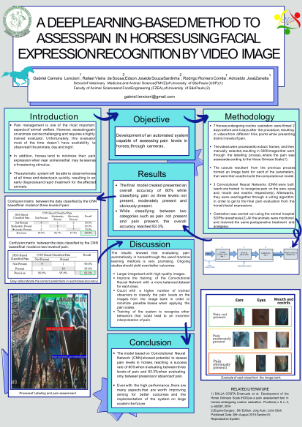 Mitigating white Western individualistic bias and creating more inclusive neuroscience

Nature Reviews Neuroscience, Published online: 18 May 2022; doi:10.1038/s41583-022-00602-8In this Comment, Linzie Taylor and Karen Rommelfanger argue that white Western individualist bias is impeding progress in neuroscience and present a relational rubric of principles to mitigate this bias.

State-dependent effects of neural stimulation on brain function and cognition

Nature Reviews Neuroscience, Published online: 16 May 2022; doi:10.1038/s41583-022-00598-1In this Review, Bradley, Nydam, Dux and Mattingley explore state-dependent variations in brain activity and behaviour with brain stimulation. They focus on transcranial magnetic stimulation and transcranial electrical stimulation and several domains — conscious state, attention and working memory.

Macroautophagy in CNS health and disease

Nature Reviews Neuroscience, Published online: 03 May 2022; doi:10.1038/s41583-022-00588-3Macroautophagy involves the delivery of various macromolecules and organelles to lysosomes for degradation. In this Review, Christopher Griffey and Ai Yamamoto provide an overview of this intracellular process and consider its modulation under physiological conditions and in brain disorders.